Exterior Photos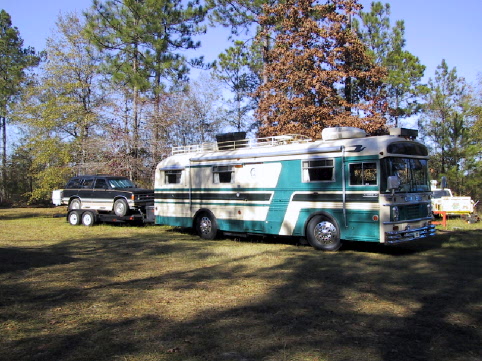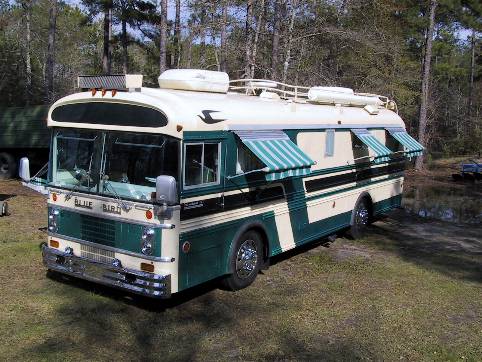 The awnings match the coach, though it doesn't look like it in this photo, they do.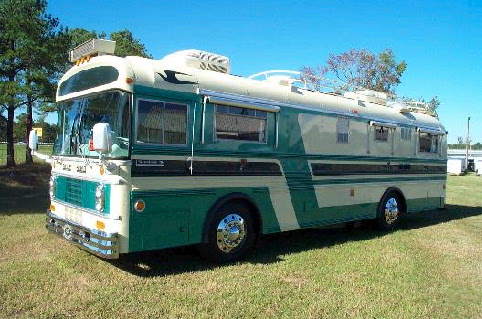 Yes, it shines like a mirror!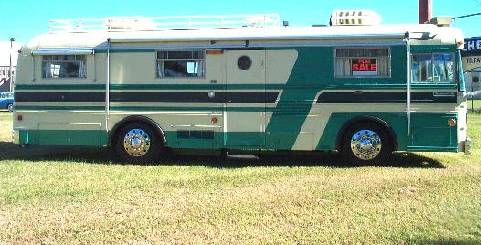 Colors are forest green, green and beige. I guess it looks different in some photos than others is because the green paints are metallic, and reflect the light differently at different angles. All of the paint is Imron, and looks like new (the coach was repainted in '91).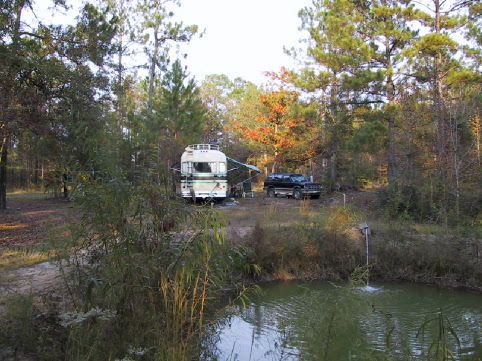 Boondocking